Introducing our new English Immersion Programme (EIP)
Introducing our new English Immersion Programme (EIP)!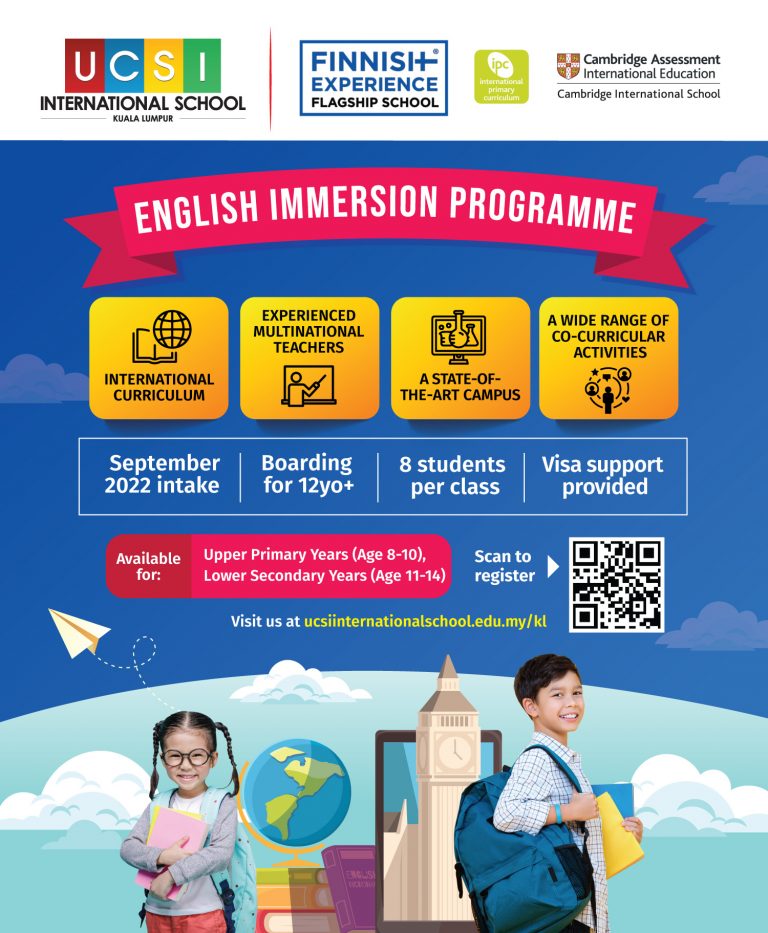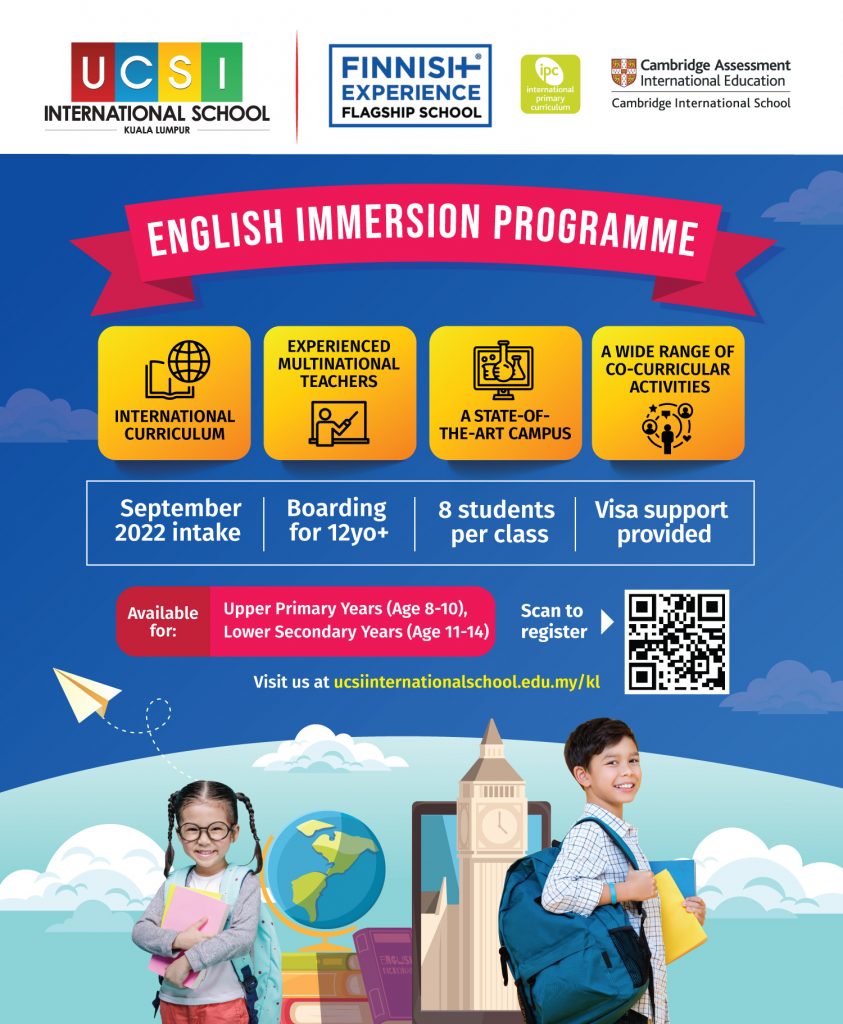 Being new to an international environment can be very challenging, not to mention learning school subjects in English when it's a foreign language. We are ready to help our international students unlock their learning potential and achieve success in an international setting through improvement of their English proficiency and boosting their confidence!
Our experienced English immersion teacher will provide full guidance in learning fundamental English skills (speaking, reading, writing and listening), whilst also focusing on language which connects to our IPC and Cambridge curricula.
Joining the EIP means studying in a school with globally-recognised international curricula, multinational teachers and classmates, a state-of-the-art campus and a wide range of co-curricular activities. In addition, the weekly timetable will include PE, swimming, Music, Design Technology and ICT, all adding up to a fully immersive UCSI English experience.
This programme is open to Upper Primary students (aged 8-10) and Lower Secondary students (aged 11-14) from anywhere in the world!
Would you like to know more about our English Immersion Programme and 21st Century Learning environment? Express your interest by filling up the enquiry form: