Enhance Learning with the Finnish Experience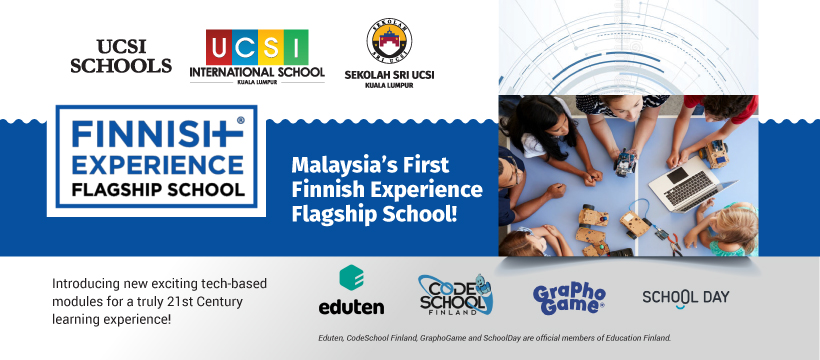 How will the Finnish Experience enhance my child's learning? Is this partnership only limited to these four solutions?
After a thorough study, four initial solutions were initially chosen to be implemented into our schools in the first phase: Code School Finland, Eduten Playground, GraphoGame, & School Day. The solutions were chosen to complement the curriculum and teaching approach of our school. While these solutions develop students towards academic goals, they also develop important transversal competencies, in alignment with the school's Eight Critical Characteristics. For example, Eduten Playground provides self-paced learning that allows students to develop personal responsibility. Code School develops important technological skills by presenting problem-based collaborative learning opportunities. School Day improves social-emotional learning and develops interpersonal skills by giving students an anonymous way to share their opinions while providing data to teachers to start important conversations with students. GraphoGame teaches early literacy skills while instilling into children that learning should be fun!
In subsequent phases, more Finnish EdTech solutions will be introduced and implemented to ensure students continue to receive relevant, innovative and effective personalised learning experience. This partnership is also supported by regular exchanges of best practices between Finnish schools and UCSI Schools and also professional development of our teachers in Finnish education methods.