MoA E-Signing Event (August 2021)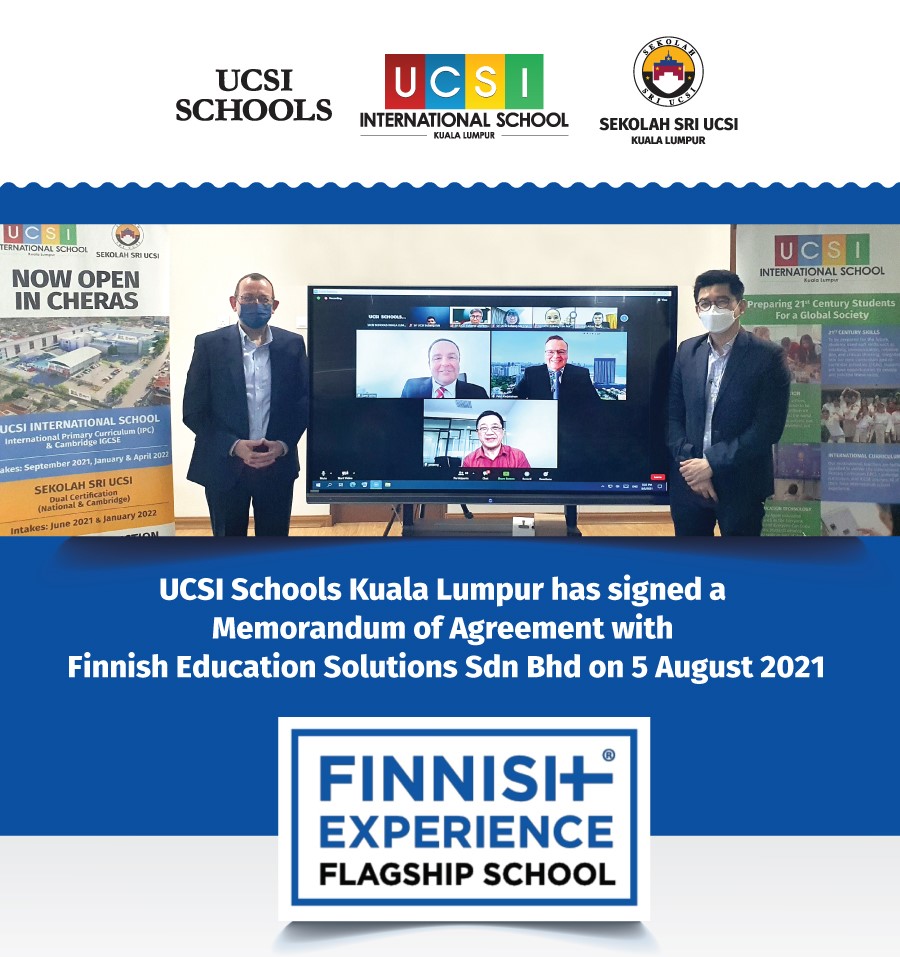 KUALA LUMPUR, Aug 11 – UCSI Schools Kuala Lumpur has signed a Memorandum of Agreement (MoA) with Finnish Education Solutions Sdn Bhd, making it the country's first and only Finnish Experience Flagship School.
The MoA signed on August 5 signifies the introduction of four new tech-based modules namely Code School Finland, Eduten Playground, Grapho, and School Day.
These modules designed to inculcate skills such as coding, gamification, robotics, IT, communication, creativity, critical thinking, and emotional intelligence, essentially provide a 21st century learning experience for all students – a concept that in line with UCSI Schools.
In his speech, UCSI Founder and Group CEO Dato Peter Ng said being inducted as an official member of Education Finland was gratifying and step forward for UCSI.
"The quality of Finnish education speaks for itself, and we see that each time the PISA (Programme for International Student Assessment) test results are released every three years," said Ng, who is also the schools' chairman.
"It is well-documented that Finnish students perform well above the OECD (Organisation for Economic Co-operation and Development) average in reading, mathematics and science. Finland also has the distinction of being the world's happiest nation and we look forward to inculcating more of the joy of learning here," he added.
The MoA was signed between UCSI School's Group CEO Willie Tan and Co-founders of Finnish Education Solutions Sdn Bhd – Petri Karjalainen and Minna Karjalainen.
Also present to witness the MoA was His Excellency Sami Leino, ambassador of Finland to Malaysia and Chris Edmunds, Principal of UCSI International School Kuala Lumpur.