Secondary School (Year 7-11)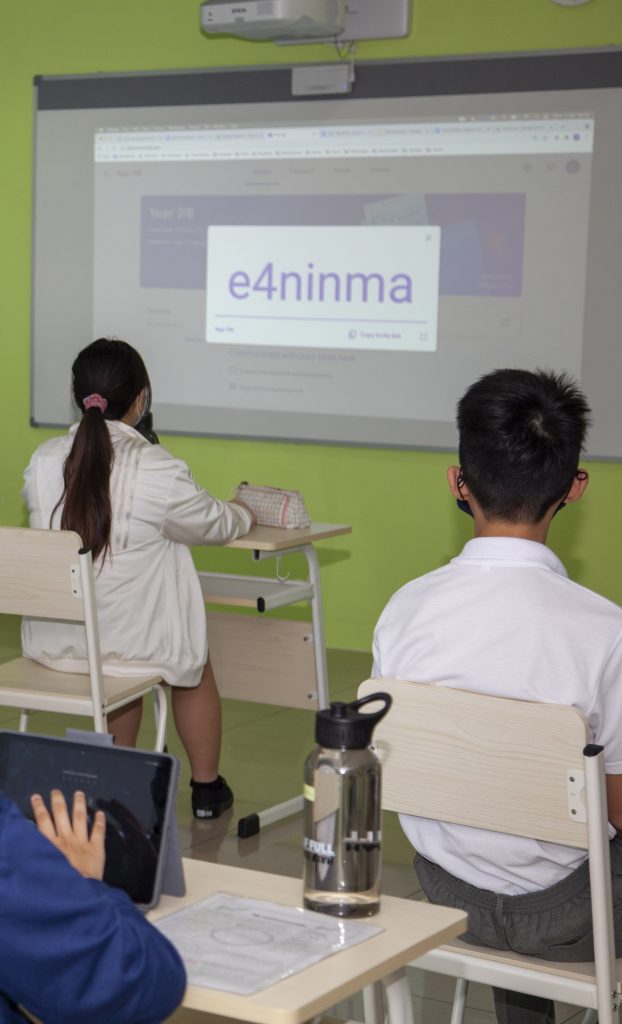 Secondary School (Year 7-11)
School Hours:
Monday-Friday: 7.45am – 3.20pm
Co-curricular Activities (every Monday, Wednesday & Thursday): 3.30pm – 4.30pm
The Secondary School curriculum is divided into two stages: Cambridge Secondary (Year 7-9) and Cambridge IGCSE (Year 10-11). Years 7- 9 is designed to deliver a broad and balanced curriculum of:
1st Language: English
2nd Language: Mandarin/Spanish
Mathematics
Science
ICT (coding and design)
Humanities
Art
Physical Education
Drama
Bahasa Malaysia
Music
In Years 10 and 11, students will follow the two-year IGCSE exam curriculum, consisting of the below subject selection:
1st Language: English
2nd Language: Mandarin/Spanish
International Mathematics
Additional Mathematics
Coordinated Science Read More
Biology
Physics
Chemistry
Computer Science
Information & Communication Technology
History 
Geography
Business Studies
Art & Design
Physical Education
Drama
Music
The Cambridge IGCSE examinations create a direct pathway to A-Levels, and helps improve performance by developing skills in creative thinking, enquiry and problem solving. It develops learner knowledge, understanding and skills in:
Intellectual Enquiry
Working and Communicating in English
Cultural Awareness
Flexibility and responsiveness towards change
A Wide and Balanced Variety of Subjects
Applying knowledge and understanding in different situations
Influencing Outcomes
Additionally, the Cambridge syllabus will develop learners who are:
confident in working with information & ideas – their own and others'
responsible for themselves, responsive to and respectful of others
reflective towards their own learning and actions
innovative and empowered to handle 21st century challenges
engaged intellectually and socially, and prepared to make a difference.
ACADEMIC YEAR
1st semester : September – December
2nd semester : January – March
3rd semester : April – July