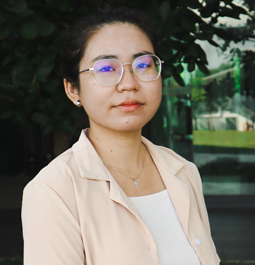 Name: Goh Tze Qian
Title: Mandarin Teacher
Nationality: Malaysian
Qualifications: 
Bachelor of Chinese Studies, Universiity Xiamen, Malaysia
Bachelor of Arts (Hons.), NewEra University College, Malaysia
6 years of teaching experience in Malaysia (part-time)
Goh Tze Qian shares a strong passion about the Chinese culture and heritage which motivated her to get her degree. She is passionate about sharing her knowledge with students to cultivate the love for the Chinese Language.