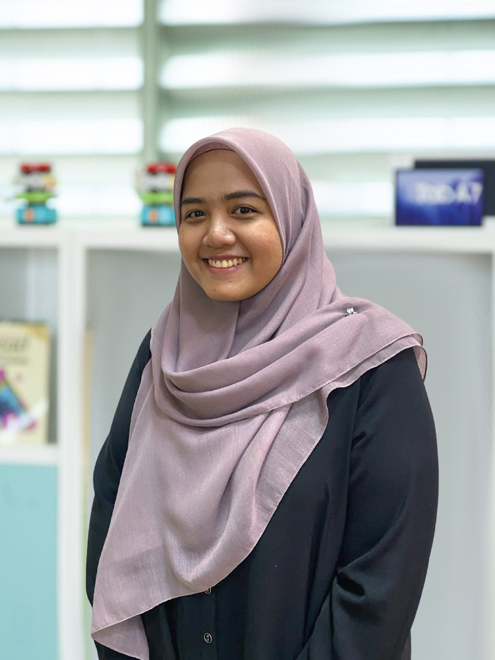 Name: Aida Elisha
Title:  Teaching Assistant
Nationality: Malaysian
Qualifications:
Bachelor of Human Sciences (Psychology) from   International Islamic University Malaysia (IIUM)
1 year teaching experience
Elisha was a part-time lecturer in early childhood studies and an autism therapist with an educational background in Psychology. She has been conducting session that help to improve communication skills and behaviour management in her previous career with autistic children. Apart from that, Elisha also has a certification in sewing skills which she believes can be one of the tools to increase focus and creative thinking especially in the classroom.