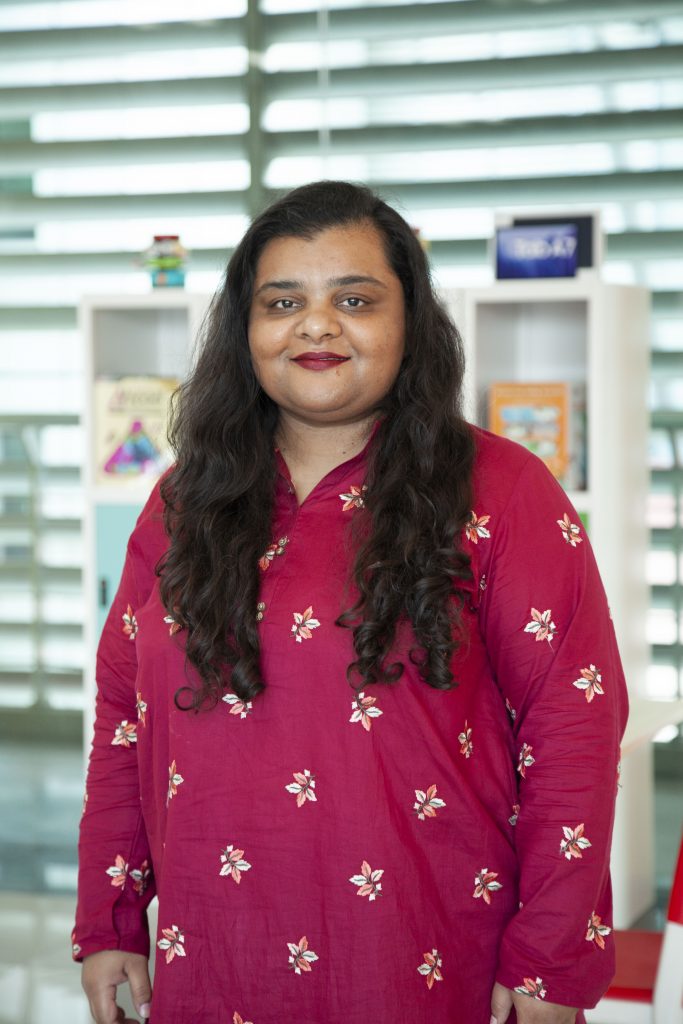 Name: Hira Khatri
Title: Primary Coordinator 
Nationality: Pakistani
Qualifications:
Harvard Business School Certificate in School Leadership and Management, Harvard Business School, United Kingdom.
Commonwealth scholarship for MA Education (International Education), Bath Spa University, United Kingdom.
Cambridge International Diploma in teaching with ICT and Certificate in Professional Education, University College Plymouth, United Kingdom.
Honours degree in Business Administration from Institute of Business Management, Karachi Pakistan
Over 14 years of international teaching experience including Pakistan & Malaysia.
As the Primary school coordinator, Hira strongly believes all children are unique and teaching should be about providing a stimulating environment for each child to grow physically, emotionally, mentally and socially. She is a strong believer of children being sensitive and reflective of the world around them.
With her immense international teaching experience in various countries, Hira aims to provide a touch of global perspective in the way the dissemination of education is done. Parents can expect their children to express themselves, discovering who they are and embracing others' differences whilst working towards becoming life-long learners.