Meet Our School Principal
MESSAGE FROM THE PRINCIPAL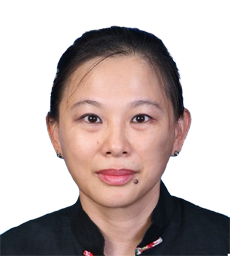 It is my privilege to be leading the community at UCSI International School Subang Jaya. At UCSI International School (UIS), we believe that school life is important and it is the responsibility of all our teachers to ensure that students at UIS receive the necessary attention so that each child can achieve their best. School life is not just to prepare students for the future but should be embraced with excitement and anticipation. School programmes provide a foundation for preparing students for the challenges posed by the 21st century.
UIS encourages a balance between academic achievement and the development of the whole child. The school has a reputation of having passionate and dedicated teachers as well as a strong sense of community. Students, parents and teachers contribute to the sense of care and belonging amid the diversity of our community. With over 15 nationalities represented, we have an amazing opportunity to develop an understanding of, and appreciation for, the people of many different cultures.
UIS students have opportunities to explore, develop and challenge themselves in various activities, service-learning and programmes the school offers beyond the classrooms. UIS is a wonderful place to learn and grow. The school supports students to reach their full potential and become responsible, independent and self-reliant individuals. Essentially, students will develop skills that will serve them well today and into the future.
At UIS, students are trained to be leaders of tomorrow as we strive to encourage them to learn today to lead tomorrow.
Click here to read her profile.
With kind regards,
Alice Ong
Principal, UCSI International School Subang Jaya