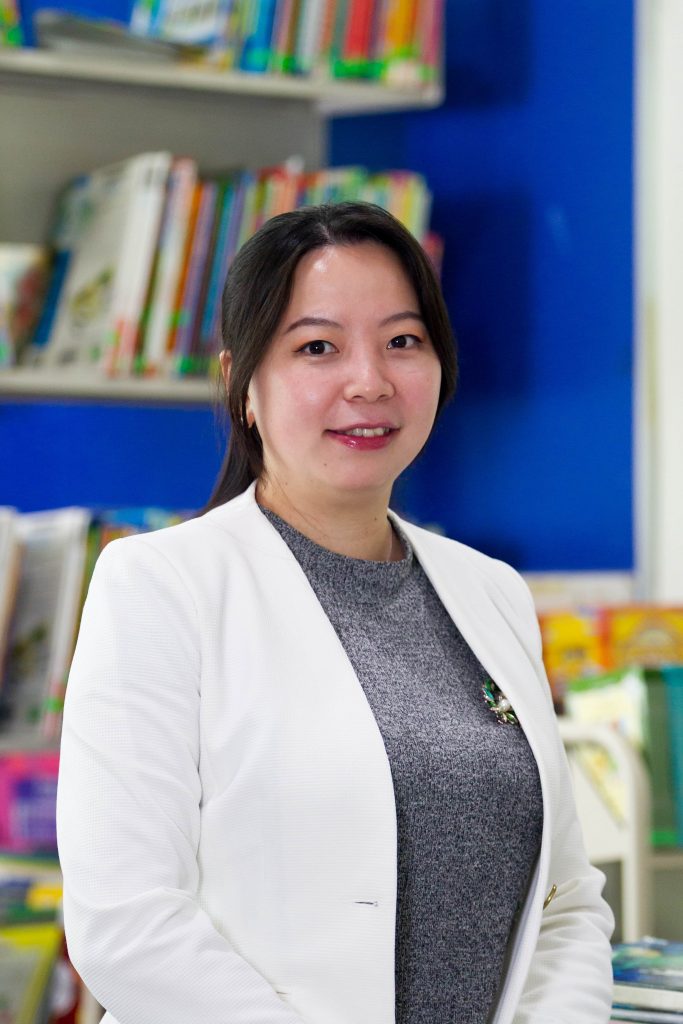 Name: Carmen Hoo Kah Moon
Title: Mandarin Teacher
Nationality: Malaysian
Qualifications: 
Bachelors of Business Studies in Management, UCSI University, Malaysia
Over 10 years of international teaching experience
Carmen Hoo is Malaysian-born and hails from the well-known city of Ipoh, Perak. While working in the management industry for almost 4 years, Carmen used her strong gifts in the educational field to concurrently teach enrichment classes for several years.  Additionally, Carmen spent over 10 years teaching in Primary and International schools using the highly-touted 3Q MRC platform. When not working, Carmen likes reading, watching movies and drawing pictures for her beloved friends.