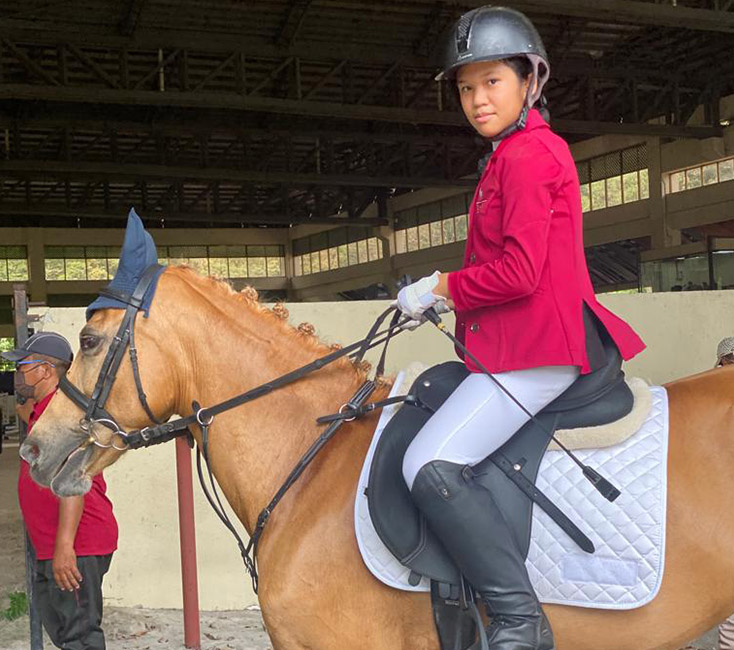 ISABELLE ARYSSA SOPHIA
Isabelle has achieved two 1st place wins in the Bukit Kiara Equestrian & Country Resort Dressage & Showjumping Training Competition in March 2022. She clinched both 1st places in the categories of Dressage Tests – Preparatory C and Preliminary 1B. For Showjumping, she won 2nd place in the class of SJ2 (40cm – 50cm).
In the same month, Isabelle also won 1st place in the Selangor Turf Club Equestrian Centre's Showjumping 1 Day competition in the SJ2 class. On top of that, she gained 3rd place in the Showjumping class SJ2 of the Equestrian Association of Malaysia's Hybrid Series 2022.