Seyed Ali Ramezani Bayani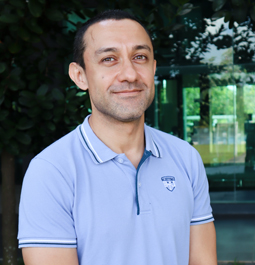 Name: Seyed Ali Ramezani Bayani
Title: DP History, MYP I&S, English teacher & EE coordinator 
Nationality: Iranian
Qualifications: 
Bachelor's degree in Teaching English as a Second Language from Western Valley Central University, USA
Certificate in Teaching Young Learners form Cambridge University Press
Certificate in the fundamentals of learners' language training methodology form Oxford University Press
20 years of teaching English in Iran and Malaysia
Seyed was born in Kuwait to Iranian parents and got his schooling at a very traditional boarding school in the UK. After moving to, and working in multiple countries, he decided to settle in Malaysia, and has called it home for the past twelve years.
In total, Seyed has taught English for almost 20 years to students from all over the world, at different age groups. His travels have exposed him to many cultures and languages, and this has helped him greatly in understanding students and their needs when it comes to learning a new language.
He has served as Head of department for English as a second language in multiple organisations. All his free time is dedicated to the art of Brazilian Jiu-Jitsu, in which he holds a black belt, and heading one of the most successful teams in Malaysia.