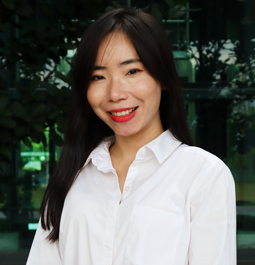 Name: Qiumei Nong
Title: MYP & DP Chinese Language & Literature teacher
Nationality: Chinese
Qualifications: 
Master's of Business Administration (MBA), Rmakhamhaeng University, Thailand
Bachelor's of Arts in Chinese Language and Literature, Beibu Gulf University, China
Teaching certificate of Mandarin for secondary level ( MOE China)
11 years of full-time teaching experience in China, Thailand, Singapore and Malaysia
Christy Qiumei Nong was born and raised in China. Since the beginning of her teaching career, she has been passionate about teaching IB curriculum Mandarin to different nationalities. She has extensive experience in teaching IGCSE, A-level and PSLE/IPSLE. Christy has been teaching in various international schools across Asia including China, Thailand as well as Singapore.
For Christy, she is strict but fair whenever it comes to teaching. She is also enthusiastic about helping students to develop and grow their future. During her spare time, Christy loves to travel and read.