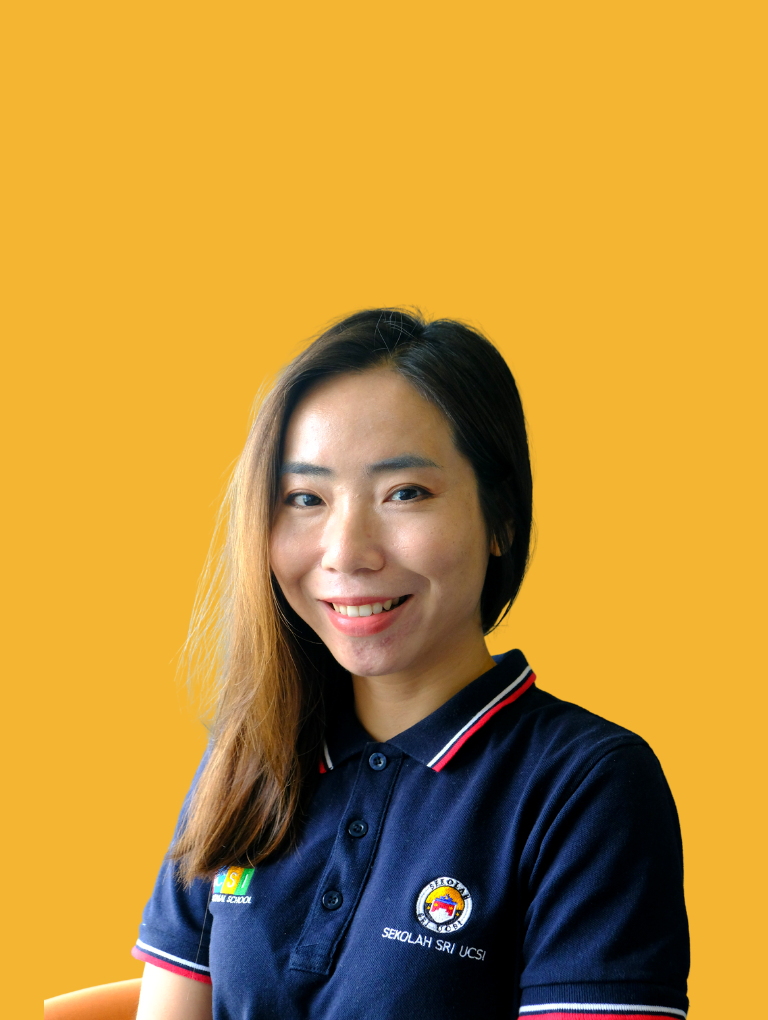 Name: Christy Qiumei Nong
Title: Chinese Language and Literature, Creativity Activity and Service Coordinator
Nationality: Chinese
Qualifications: 
Master's of Business Administration (MBA), Rmakhamhaeng University, Thailand
Bachelor's of Arts in Chinese Language and Literature, Beibu Gulf University, China
Teaching certificate of Mandarin for secondary level ( MOE China)
11 years of full-time teaching experience in China, Thailand, Singapore and Malaysia
Christy was born and raised in China. Since the beginning of her teaching career, she has been passionate about teaching IB curriculum Mandarin to different nationalities. She has extensive experience in teaching IGCSE, A-level and PSLE/IPSLE. Christy has been teaching in various international schools across Asia including China, Thailand as well as Singapore.
Christy is a teacher who is full of energy, she always do the best preparation with passion in order to let students learn happily in the classroom. It is her goal and mission as a teacher to design the most suitable courses and homework for students' age and interests, prepare the activities of each class meticulously, and to let students learn with a smile in class. Not only that, she recognise each student as a different individual with different hobbies and cultural backgrounds. Therefore, individualised teaching in curriculum design and differentiated teaching are a part of her teaching methodology which she attach great importance to. In terms of career development, she is someone who constantly learning and pursuing continuous improvement to benefit her students more. She hopes to assist students to become knowledgeable, caring contributors to the community, country, world, and lifelong learning enthusiasts. Confucius's " Learning without satiety; and instructing others without being wearied "(学而不厌,诲人不倦) is the best description of my 12-year teaching career.