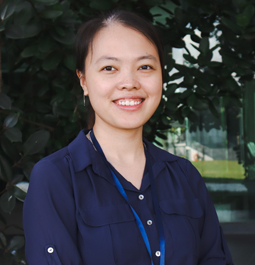 Name: Lim Min Tze
Title: Chemistry & Science Teacher
Nationality: Malaysian
Qualifications: 
Master of Science in Plant Genetic Manipulation, University of Nottingham, United Kingdom
Master of Education (IB), Fairview University College, Malaysia
Bachelor of Science, University Putra, Malaysia
IB Certificate in Teaching and Learning
Post Graduate Diploma in Education (PGDE)
6 years of teaching experience in Malaysia
Lim Min Tze received the Commonwealth Scholarship, where she pursued her Master of Science in Plant Genetics Manipulation in the University of Nottingham, UK. Prior to teaching, Lim has worked with researchers from different institutions in assisting them with their research projects. In her free time, she enjoys hiking and exploring beautiful places.