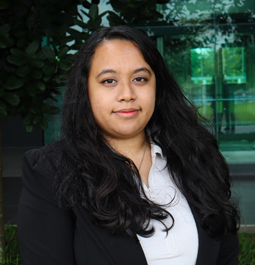 Name: Dilyla Khalid
Title: Performing Arts Teacher
Nationality: Malaysian
Qualifications: 
Diploma In Music, MARA University of Technology, Malaysia
Bachelor of Music Composition (Hons.), MARA University of Technology, Malaysia
9 years of piano and violin music teaching experience in Malaysia
After graduating, Dilyla has been active in the Malaysian music industry as a composer and producer since 2015. She has written numerous songs for local artists and has songs released and broadcasted on local television dramas (OST) and a telemovie.
Dilyla has been teaching part-time for eight years and now shifted her career to be a full-time Performing Arts teacher. Her experience in music technology such as live audio production and music production, composing songs, orchestral pieces, traditional music pieces as well as managing concerts and events will help students understand and explore more of the many aspects of Performing Art beyond the classroom setting.