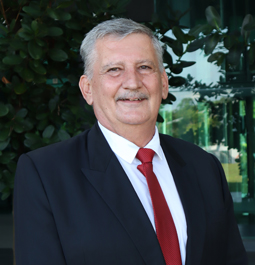 Name: Jacob Fredric Erasmus (Derick)
Title: House Parent & Primary Teacher
Nationality: South African
Qualifications: 
Higher Education Diploma Senior Primary, Northwest University South Africa
23 years of teaching experience
Mr. Derick Erasmus, joined UIS Springhill earlier this year as Houseparent and Primary Teacher. He has 16 years teaching experience as Principal, Teacher and Houseparent in various countries such as South Africa, South Korea, Nigeria, Oman, Sudan and Malaysia.
He has also held the position as Deputy Chief Education Specialist for 7 years at the Department of Education, South Africa. Mr. Derick believes that a solid foundation of discipline, curiosity and creativity in the Primary years is fundamental to a child's growth. As such, he is committed to bringing his vast cross-cultural expertise to enrich the primary students' educational experiences, and prepare them for their growth and development in the secondary years.