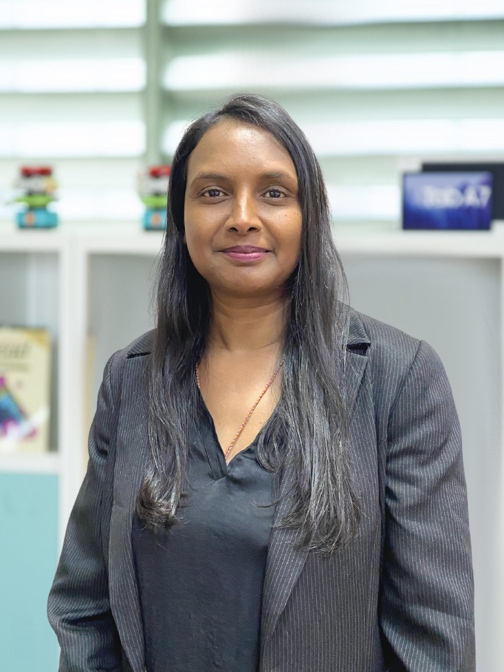 Name: Samantha Reddiar
Title: Year 4 Homeroom Teacher
Nationality: South Africa
Qualifications:
Master's in Education with specialization in Advanced Teaching and Learning, University of the People
Bachelor of Education with Honours in Education Management, University of South Africa
Higher Education Diploma with specialization in Junior Primary Studies, Springfield College of Education
Over 24 years of teaching experience in American, South African and IB curriculums.
Samantha is a seasoned teacher who has taught in South Africa, The UAE and Kazakhstan. She finds fulfillment in the growth and success of her students and cares about their holistic development, ensuring that her students become contributing members of the global community. Her classroom culture encourages open mindedness and acceptance, while embracing and celebrating diversity. Students in her class will develop good collaboration and communication skills, while learning important self-management skills.