Meet our EdTech Integration Coordinator
MEET OUR EDTECH INTEGRATION COORDINATOR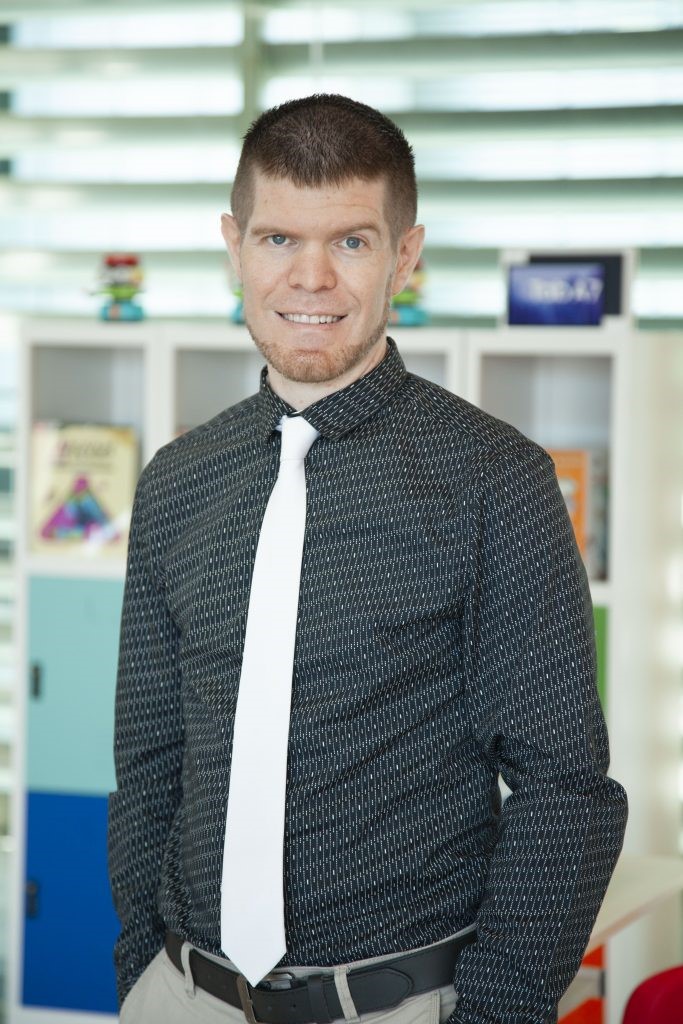 Matthew Atlas – EdTech Integration Coordinator
As the EdTech Integration Coordinator, Matt is eager to develop 21st century skills with all stakeholders of UCSI International School Kuala Lumpur through The EdTech Centre. The EdTech Centre at UISKL will be a hub for students, teachers, parents and community members to interact with technology and grow their 21st century skills: creativity, collaboration, communication and critical thinking. Matt is especially passionate about building creativity among students and teachers. Students will regularly visit The EdTech Centre as a source of knowledge, much like students visit a library. Teachers will utilise the equipment at The EdTech Centre to bring relevant technology into their lessons. Matt is also keen to involve parents and the community through The EdTech Centre, through training sessions and guest seminars focused on the idea and concept of technology.
Matt is one of our Apple Teachers here at UIS KL, having completed Apple's training course to get this recognition. He enjoyed learning about iMovie because it gives students a way to express themselves and combine sources of information. "Students learn the basics of iMovie in our ICT classes, but they apply it in other subjects. For example, students could use iMovie to document the steps taken in a science experiment. After reading a novel by Charles Dickens, students could use their iMovie skills in our Video Production Room as they collaborate with each other and conduct a mock interview. There are so many applications with iMovie."
Much of Matt's educational career has been focused on assisting students and teachers experience, learn and implement technology in the classroom. He enjoys fun and active learning, exploring aspects of technology that are both relevant and engaging. His hobbies include audio recording, video editing, mountain biking, woodworking, baking and spending time with his wife and three children.